Yoga Training, Teaching, Lecture Experiences :
I first began learning from Sera during an intensive teacher training in Mexico. Her Ayurvedic background paired with her extensive knowledge of anatomy and yogic philosophy helped to guide me on the path I am on today, and I am forever grateful. Sera's clear and honest voice is captivating. I love that she shares theories/concepts before diving into the asanas, it allows me transcend and receive the most out of my practice. Beginner or advanced, it does not matter what level your practice is at, her classes are suited for everybody.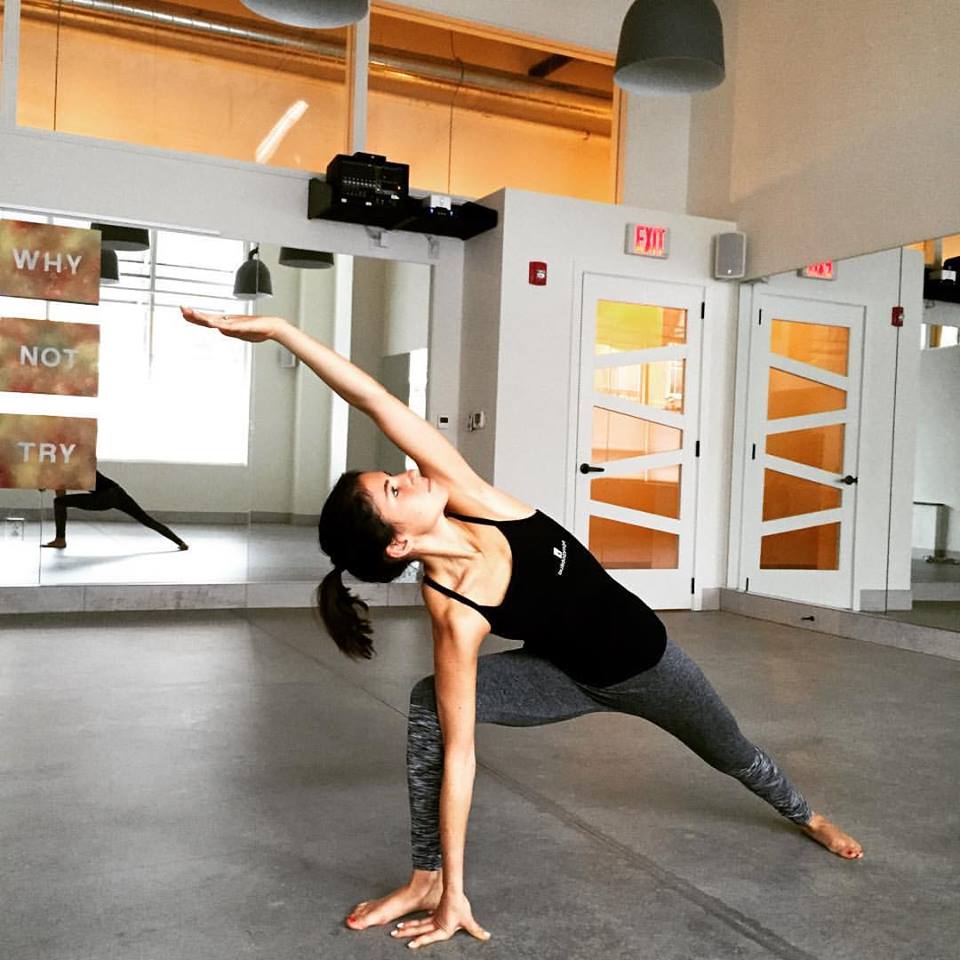 Sera is so much more than a "teacher." For me personally, she is my yoga "mentor." She is the first person who really made me fall in love with yoga, and through her cues, adjustments, and overall teachings, helped me to dig deep and really connect. Every word and instruction Sera gives is well thought out and meaningful, keeping her students hanging on to each and every word. She helped me to develop and deepen my practice in ways I didn't know I could. Each time I return to my mat with Sera I grow, learn, and strive to further my education and mind body connection. Learning from her is truly a gift.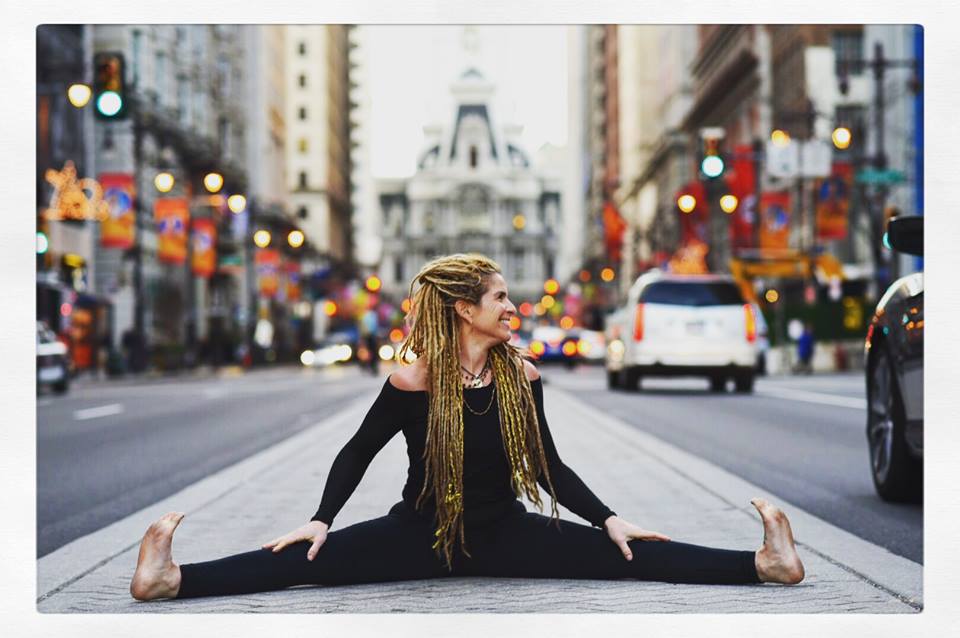 We have hosted Sera at Main Line Yoga Shala for workshops, thai massage and mantra offerings at our yoga studio in Philadelphia. Sera is not only a remarkable teacher for students, but she is in all ways a teachers teacher. Her clear instruction, depth of knowledge (which extends far beyond the physical asana practice), has been a gift to our community. Students are always asking when she will return of another opportunity to experience her enlightening and transformative workshops and classes!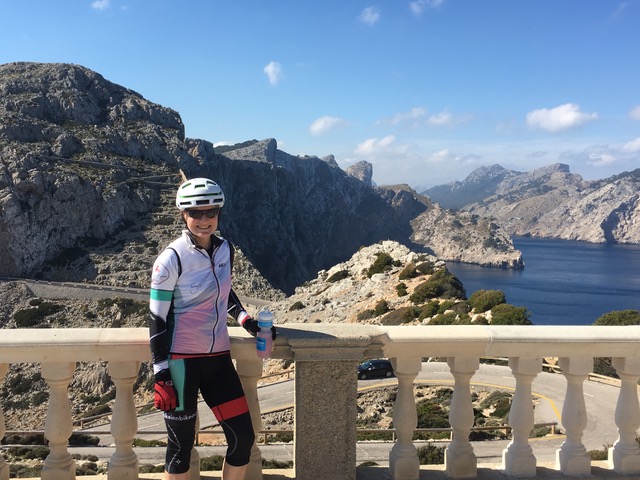 Sera is a gifted yoga instructor! We worked together in private sessions for over 2 years, during which time my practice advanced considerably. She also gives a great Thai massage and is very knowledgeable about Ayurveda. She gave several of the lectures at a retreat which I attended and she co-hosted in Puerto Rico. Her passionate commitment and dedication to the study and practice of yoga suffused all our interactions.
Sera really knows the body. With her hands on assists, I was able to practice challenging poses and deepen my stretches in ways I would not have attempted on my own. At first I was just looking to supplement my cycling and weight training regimens. Sera worked with me in a way that was responsive to my expressed needs but also invited a more open approach to the benefits of yoga. Sera broadened my experience of yoga on many levels and I am very grateful to her for the benefits I derived through our work together.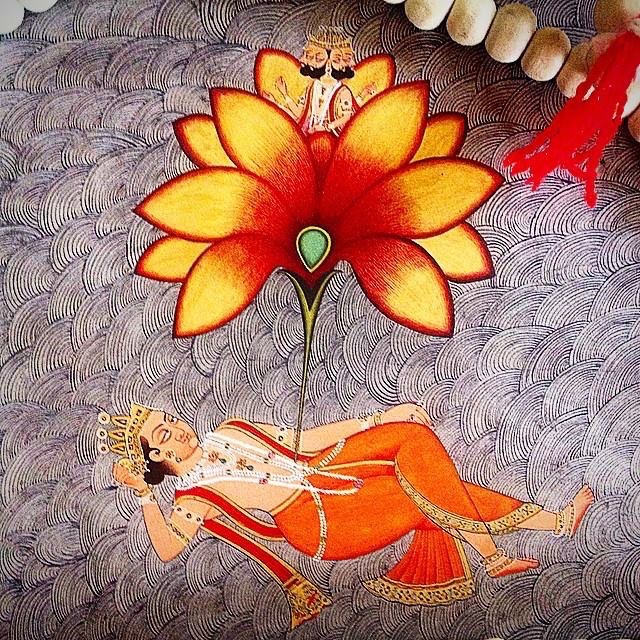 Sera's classes have made me feel things that I have never experienced before: calm, focused, connected and transcendent... a reward of the practice I had never even known I could have that experience in my body/mind. She provides a key to a magic of movement that I didn't know existed and her insights into poses and systems are deeper than most teachers! I have gained so much joy and peace from Sera's classes, and learned so much about how much I don't know... Plus she's funny !
I highly recommend Sera's class to anyone looking to deepen their practice. Sera is a devoted and serious student of Yoga. Fortunately, she is happy to share what she has learned and has the experience and teaching skills to do it. An important element of Yoga is developing greater awareness and focus. Sera guides a simple but challenging practice with focus on breath, intention and awareness. New levels are exposed and you leave feeling great. Moreover, she often brings her harmonium, which coupled with kirtan and her beautiful voice adds a enchanting element of bhakti to the class. If you are fortunate enough to get the opportunity to practice with Sera- Enjoy
Ayurvedic Consultation Experiences :
I contacted Sera when I was having health issues that alluded my doctor. I had a sense that my issues were not something that could be solved simply with medication or time. My health issues were low-grade but chronic, and were really starting to get me down. After our first consultation, Sera gave me a detailed plan of action that adjusted my daily routine, gave instructions for a short term cleanse, as well as more long-term lifestyle changes. Sera met me where I was at and worked with me in a very personal way. She is an exceptionally skilled listener, and attended to all the details of my story with great care. She draws extensive knowledge from multiple traditions and explained the logics behind her recommendations with depth and clarity. Eighteen months later, we still check in and I continue to follow her recommended plan! Best of all, my consultations with Sera have helped me develop awareness of my body and behaviors in a way that supports true health. I am deeply grateful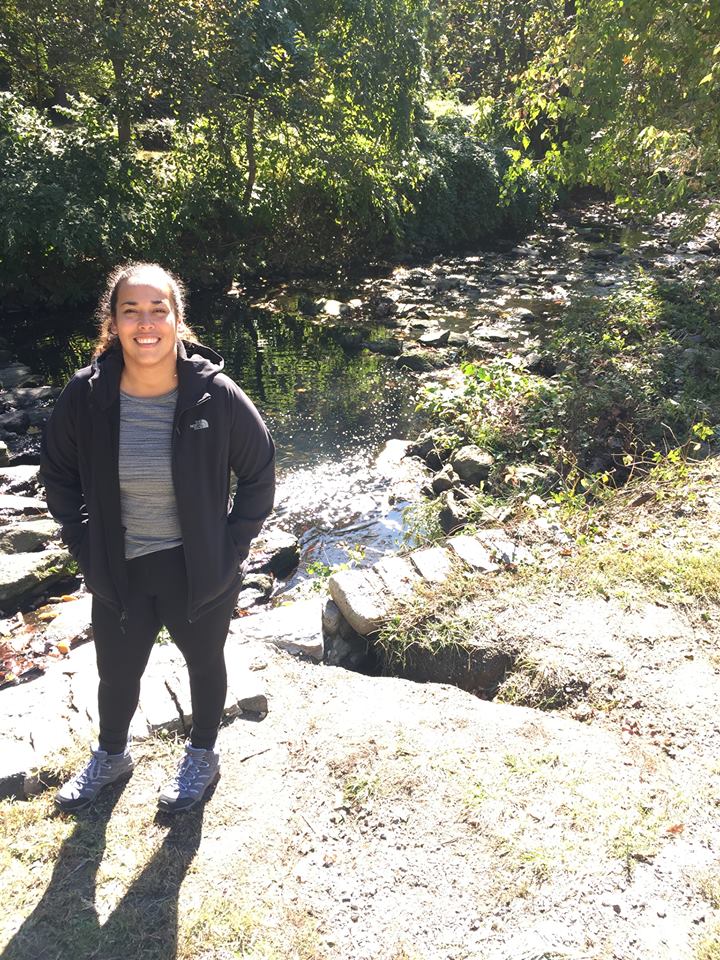 I am so grateful that I was given the opportunity to reconnect with Sera. She is an excellent teacher and guide. I highly recommend her services. By the time I scheduled my consultation with Sarra, I was sick and tired of feeling sick and tired. It sounds cliché; however, that is exactly where I was at that point. I was exhausted, overweight, depressed, and becoming hopeless. I had taken classes and workshops with Sarra before and I had layman's understanding of Ayurveda. I felt flickers of awareness and understand during her first workshop, Ego Identity from an Ayurvedic Perspective. Consequently, I booked an appointment with her to discuss how Ayurveda could help me regain my health.
During our time together, Sera listened to my long-list of ailments and asked insightful questions. Not once did I feel hurried or dismissed. From this diagnostic meeting, she put together a plan to address the root cause of my issues. What's more, she provided me with additional resources to help me better understand what was happening to me and how this plan would aid in my efforts. I left our meeting feeling hopeful and ready for a fresh start.
Sera is a kind and caring practitioner. She checked up on me frequently, and never made feel bad when I slipped up. She has offered me as much support as I need and has been quite accommodating with my hectic schedule. I like that Sarra is kind and firm; she does not mince words. She says what needs to be said in an open and honest manner without being bully or a pushover. She is knowledgeable and experienced in the science of Ayurveda. I recognize her knowledge and experience as I have attended other Ayurvedic-focused yoga teacher trainings (YTT) and workshops hosted by yogis claiming to be well-versed in this practice. These experiences with other teachers initially led me to dismiss Ayurveda. However, listening to Sera speak during classes and workshops convinced me that perhaps it was not the system that was the problem, but the person instructing it.
In other words, Sera is a specialist, who took the time and effort to learn her field; whereas the others read from a book or a website, or perhaps regurgitated what they learned in their YTT. Each time I consult with Sera, I feel better. She works with me to modify my program as needed based on what's happening in my life. Sarra recognizes that there is an ideal and there is real life and prescribes based on what is and is not doable. Working with her is one of the best health decisions I have made in a long time. I recommend her services to anyone seeking to improve their physical, spiritual and/or mental health.
Sera is a gifted teacher and healer and I am thankful to have her guidance.
Sera's Thai Massage was like being transported to another planet. Her ability to use her hands, and her knowledge of the human body, tapped into the energy flow in my body in amazing ways – it felt like I was abducted by benign aliens sent down to earth to bring awareness and the release of pain to all humans! Being in such capable hands allowed me to relax into the deepest parts of myself—and the results of the massage have lasted days long after it was over. I have also been a student at her Ayurveda and yoga classes so I know this woman knows her stuff. She is wise, funny and thorough.
Sera is a superbly gifted healer. She's intuitive, deeply knowledgeable, and has extensive techniques in her toolkit. She is an expert bodyworker and you will be wowed by her grace and strength. In my own sessions with Sera, she concluded with helpful suggestions for my yoga practice and lifestyle. She has my absolute highest recommendation!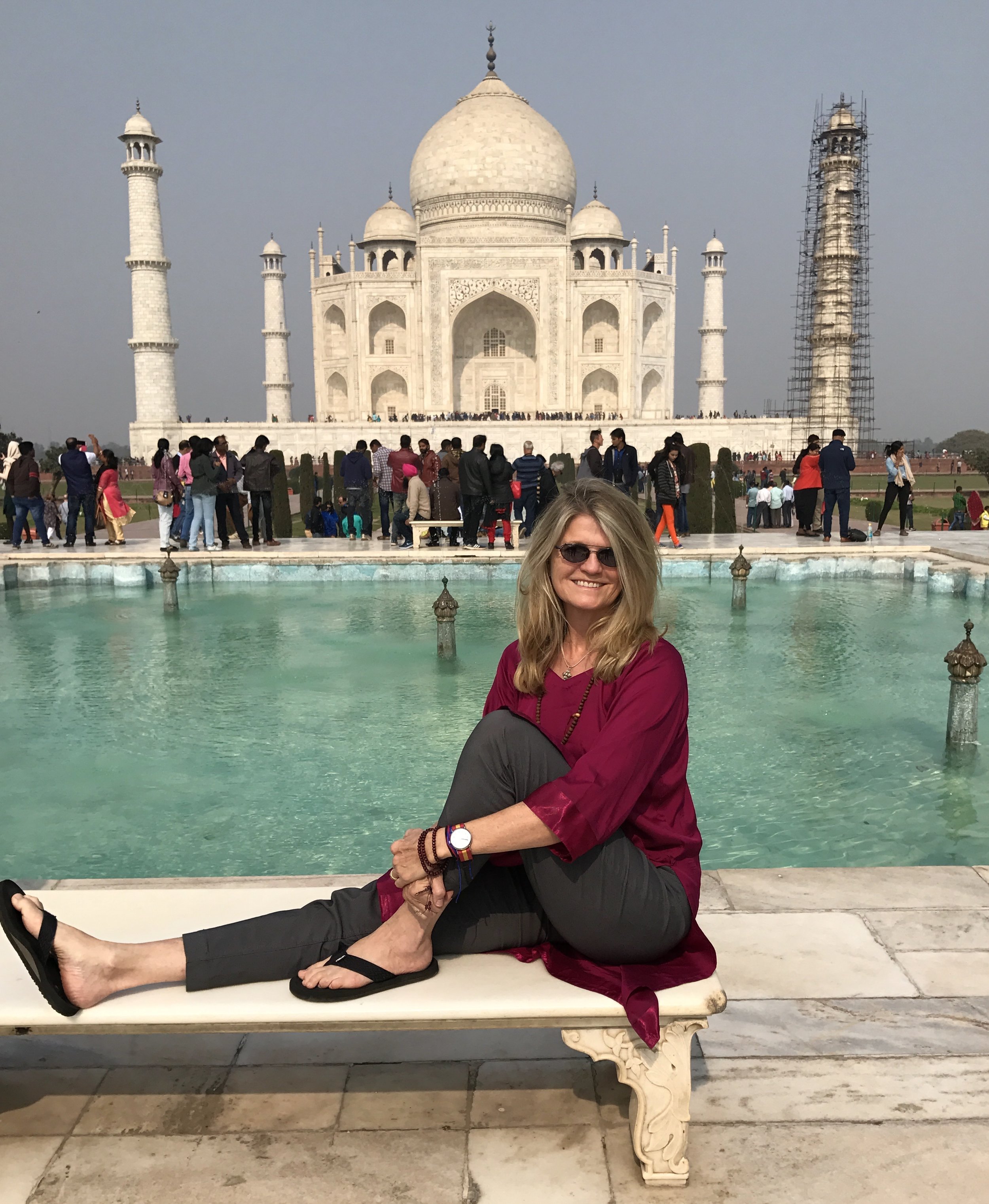 I have been incredibly fortunate to have Sera come to my house to give me harmonium lessons. Sera's wisdom, experience and joyful spirit combined with true devotion and her love of what she does, makes learning with her profound, thorough and joyful. She stretched me with voice lessons, teaching & giving me much more than asked for or imagined I could do. Without hesitation I would recommend Sera as a teacher -spend as much time with her as you possibly can and you won't regret one minute of it! … I hope to continue lessons with Sera via FaceTime and will see her whenever our paths cross, wherever we are in the world. Sera truly is a gem!
Om Shanti Shanti Shanti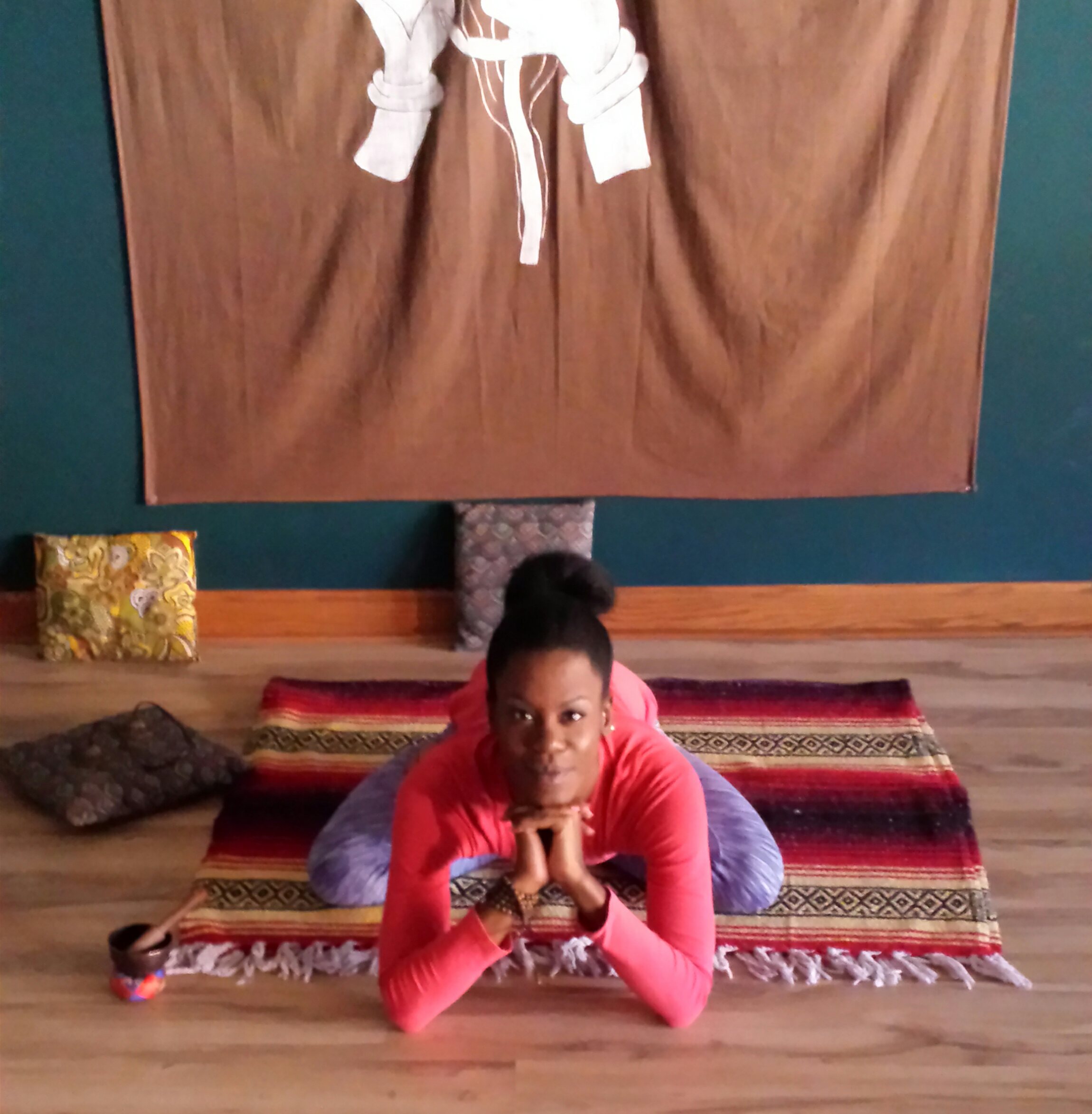 As far as our time together, Sera really exceeded my expectations. I'm not a musically inclined person, and she really helped me to understand how to create a mood with the different tones and how to play with my own range. She also helped me to face some of my own shit regarding "advanced" asana even though our session was supposed to just be about the vocals. I really appreciated her willingness to answer questions that were outside of the plan.
I have been singing with my shruti box every single Sunday in the beginning and end of class and most Friday nights during savasana. It was terrifying but a good challenge and I was only able to sing as soon as my box came because I felt really energized and like, dutiful, after all that we'd discussed. I don't know if I would have been able to "figure out" the box without our session together even though I didn't even have it that point. I've been singing most mornings just to keep in tune with my sound and my playing has gotten a lot smoother, which was hard to achieve in the beginning.